Brian Herbert, the son of famed science fiction author Frank Herbert, is the author of multiple New York Times bestsellers. He has won several literary honors and has been nominated for the highest awards in science fiction. In 2003, he published Dreamer of Dune, a moving biography of his father that was a Hugo Award finalist. His other acclaimed novels include Sidney's Comet, Sudanna Sudanna, The Race for God, and Man of Two Worlds (written with Frank Herbert), in addition to the Hellhole trilogy and twelve Dune series novels coauthored with Kevin J. Anderson. In 2013, Brain published Ocean, an epic fantasy novel (coauthored with his wife, Jan).
Brian Herbert, Frank's eldest son, tells the provocative story of his father's extraordinary life in this honest and loving chronicle. Brian Herbert writes about his father's life with a truthful intensity that brings every facet of the man's brilliant, and sometimes troubled, genius to full light.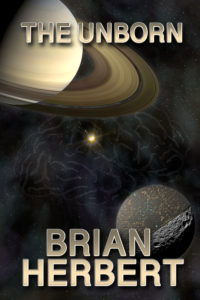 In the summer of 2097, Riggio wakes up with amnesia–and his lover dead in their bed. A knife sticks out of the center of her chest, and her blood stains the sheets of the hotel bed. He doesn't know who did it or why; he has only some vague memories of the attack. He recalls her blood curdling screams, her final gasps, and the terror in her eyes. She had recognized the murderer, no doubt, the man in shadows who had stood over their bed. Riggio tries to place the man and the time of the murder, but the events in his memory are sketches at best. Driving an escape car he doesn't remember acquiring and running from a past he fears, Riggio only knows one thing for sure: Someone is chasing him, and they are getting closer.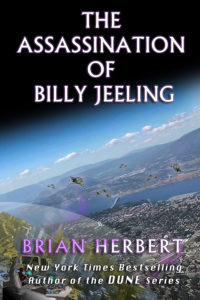 Billy Jeeling is the greatest hero in the history of mankind, the scientific genius who designed and built Skyship, an immense flying city that has been cleansing and repairing the atmosphere for decades–using his secret technologies. But he's an old man now, and has overstayed his welcome. The one-world government of the AmEarth Empire wants him to step down and turn over his secrets and technologies to them to control. Billy knows this would be most unwise.